Society in Upheaval

October 27 – December 16, 2017

Beard Gallery, Watson Fine Arts
Wheaton College
Norton, MA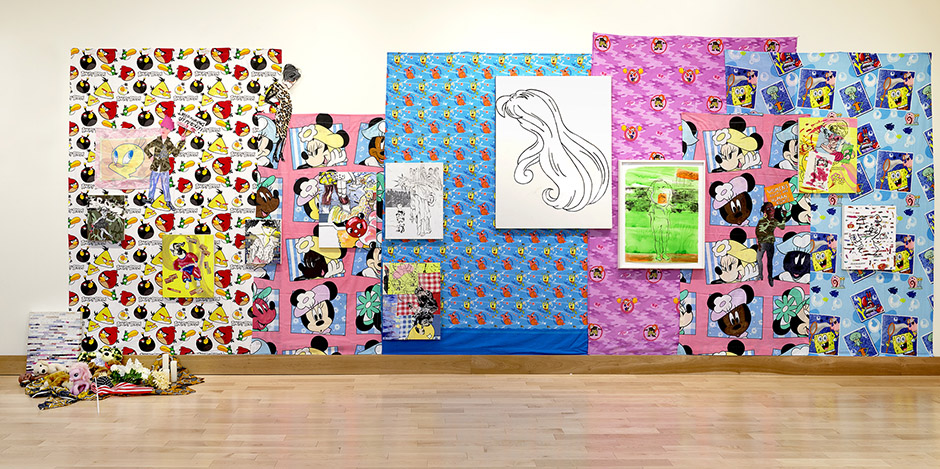 Upheaval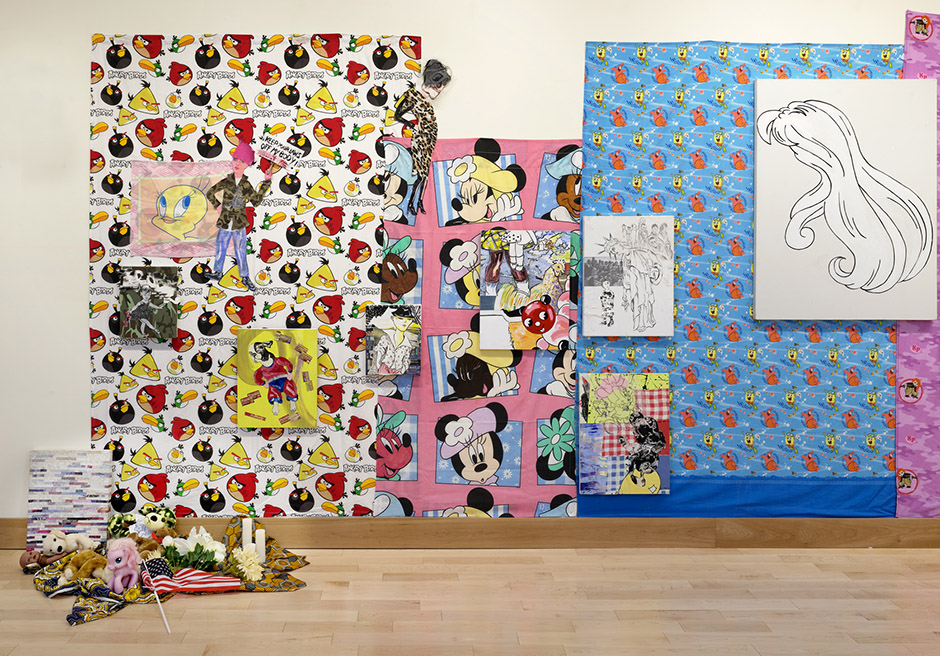 Upheaval (left side)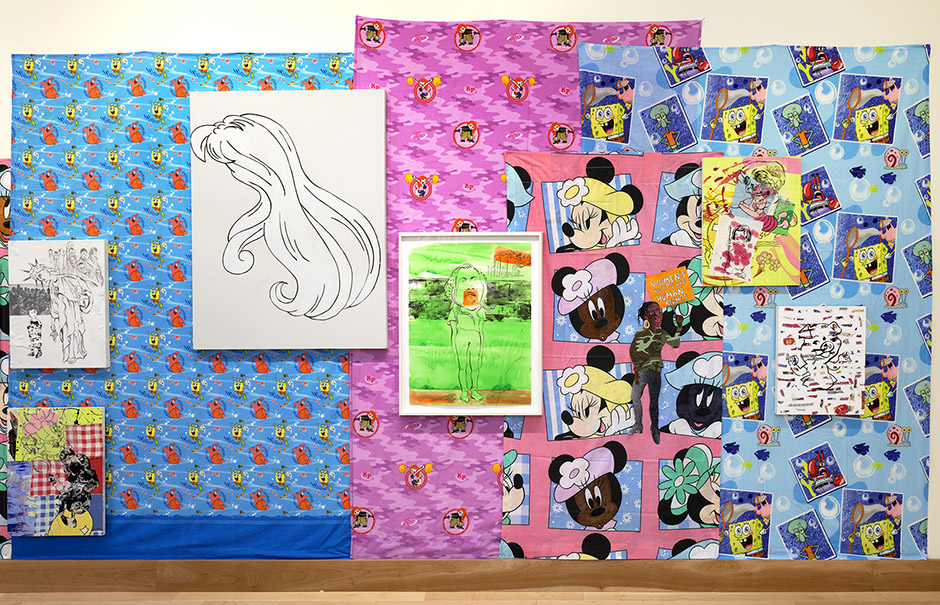 Upheaval (right side)

Off-Kilter
January 22 – March 22, 2013

Women's Studies Research Center
Brandeis University
Waltham, MA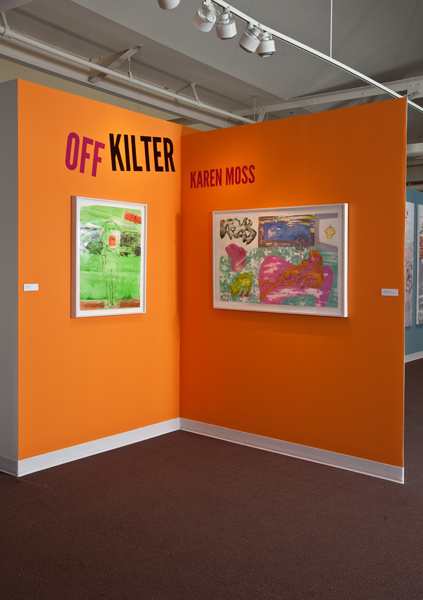 View of exhibition etrance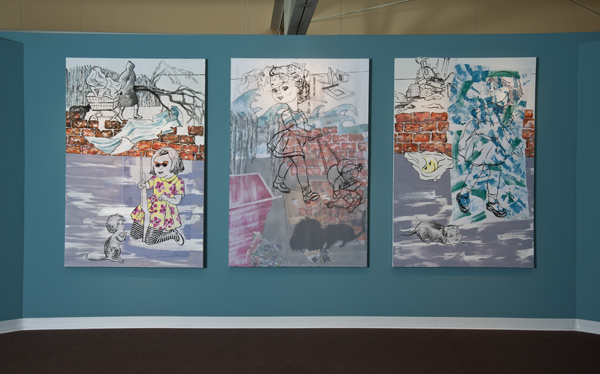 Have A Nice Day


Installation view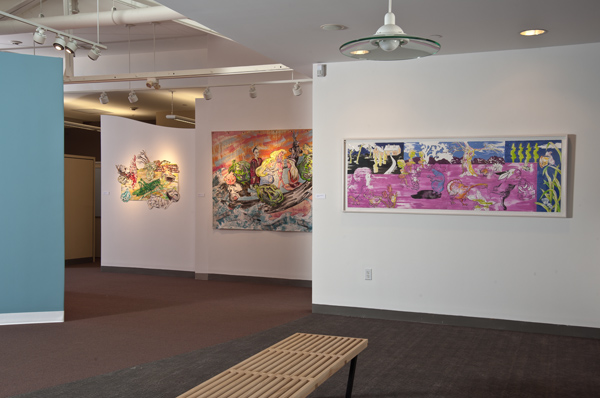 Installation view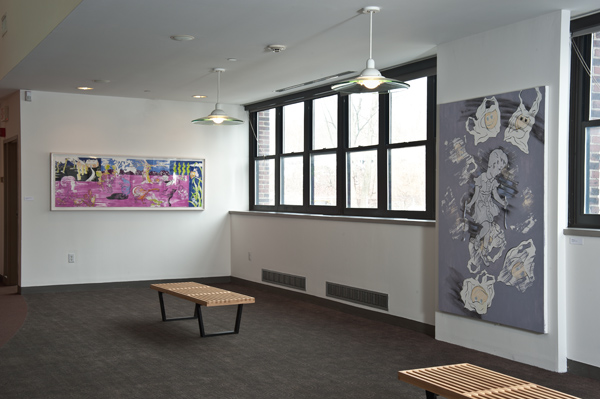 Installation view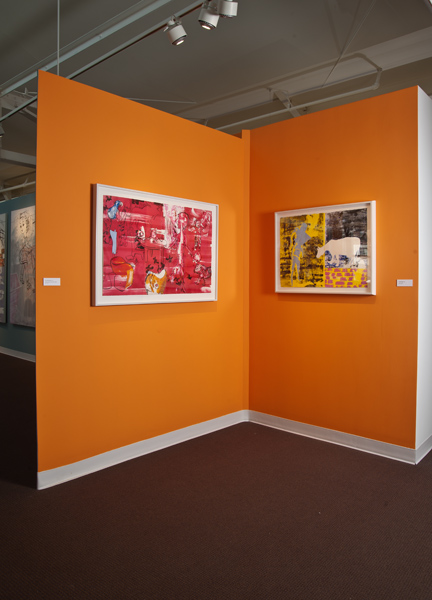 Installation view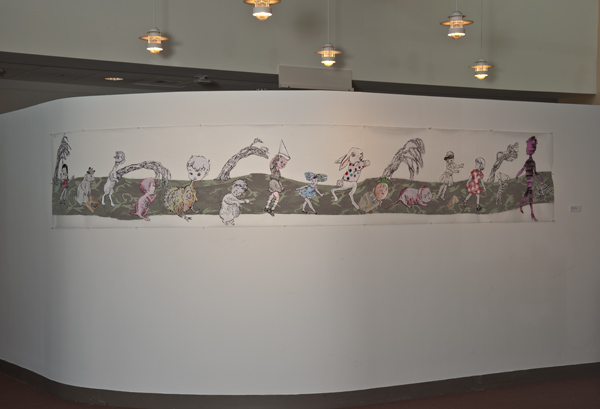 Follow The Leader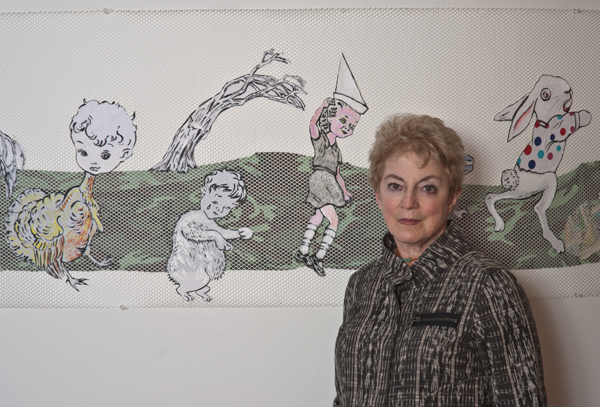 Karen in front of Follow The Leader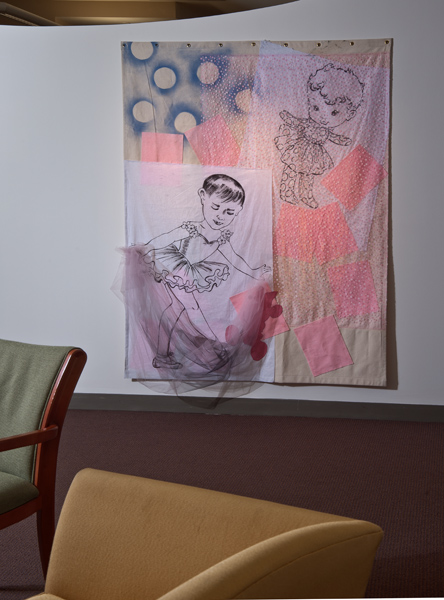 The Lesson
RISD Reunion: Todd McKie, Richard Merkin, Karen Moss, Leigh Palmer, Phyllis Gay Palmer
September 16 – October 30, 2011
South Shore Art Center
119 Ripley Road
Cohasset, MA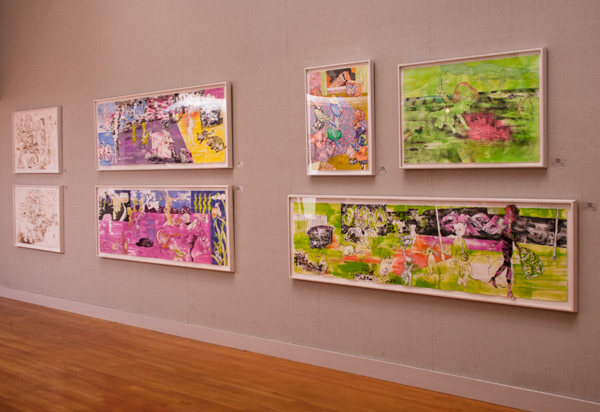 Dissonant Worlds
April 1–26, 2011
Fourth Wall Project
132 Brookline Ave.
Boston, MA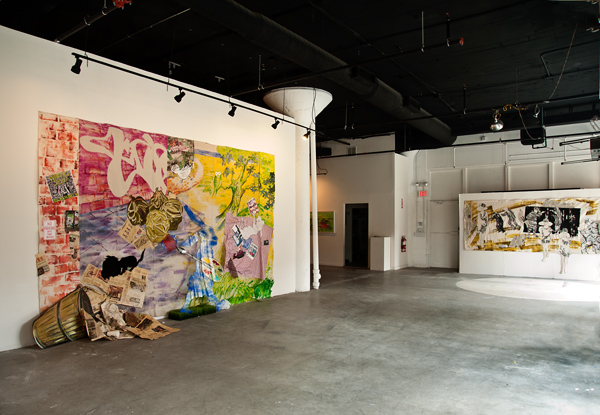 The Commuter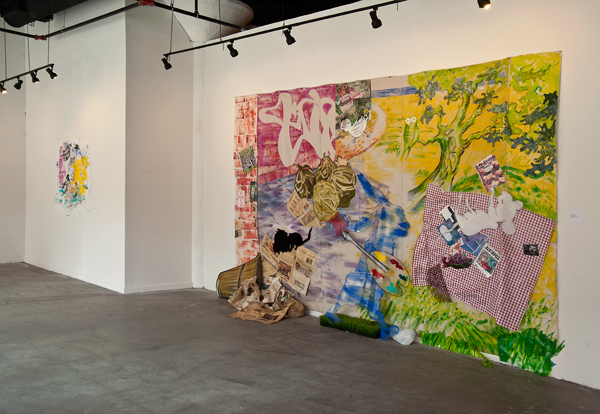 The Commuter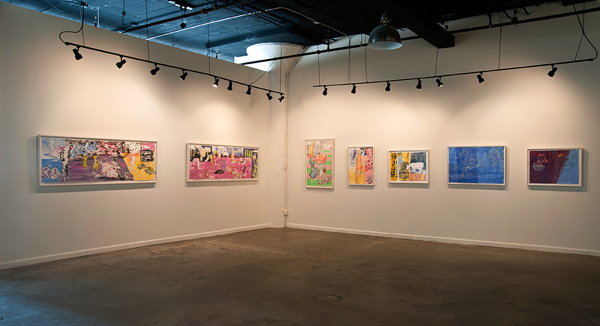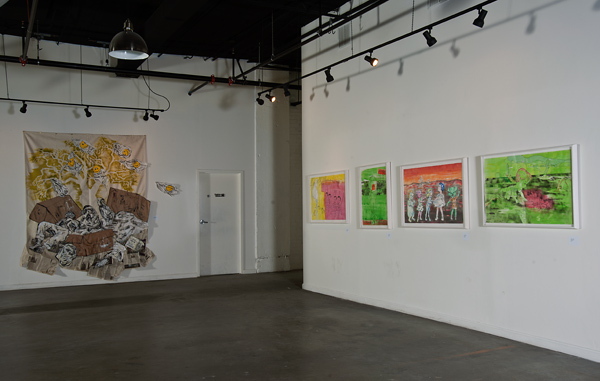 Lesia, owner of Zia Boutique in Brookline, views the art.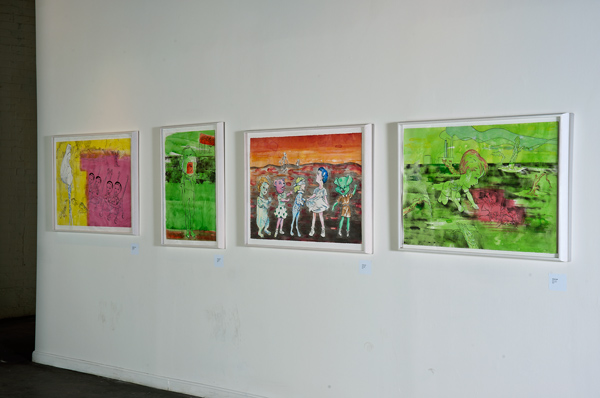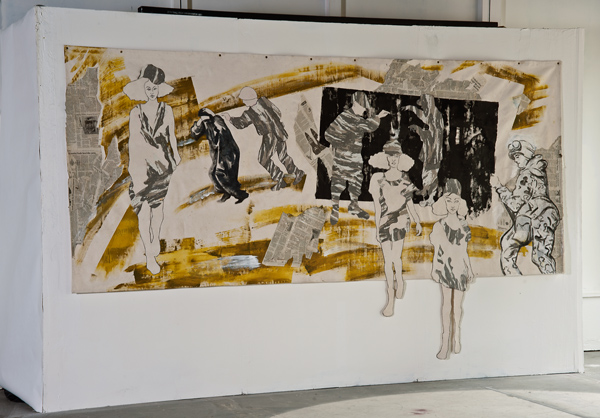 Karen Moss: What Remains
February 3 – March 13, 2011
Art Institute of Boston Gallery at University Hall
Lesley College
1815 Massachusetts Avenue
Cambridge, MA
"Mossís show What Remains features work from three series Coloring Book Hybrids, Walnut Ink Drawings and The Commuter. In works from all three series, Moss will treat viewers to intriguing, lingering and unusual depictions of everyday life, as we in the western world, know it. With the pieces from Coloring Book Hybrids, Moss takes playful jabs and a deeper look at societal norms with erratic and over the top color schemes, character hybrids and jarring manipulations. The content in her work exhibited from Walnut Ink Drawings are drawn from recent news items and happenings in the print media. These works delve into the deeper meanings behind gender roles, violence and matters of the home while evoking a sense of nostalgia by using a sepia color scheme. Finally we see a mixed media narrative entitled The Commuter with the main protagonist being an art student who manifests into a blue rabbit traveling and assimilating to urban landscapes and rural areas."
— Sara Farizan, blogspot.artscopemagazine.com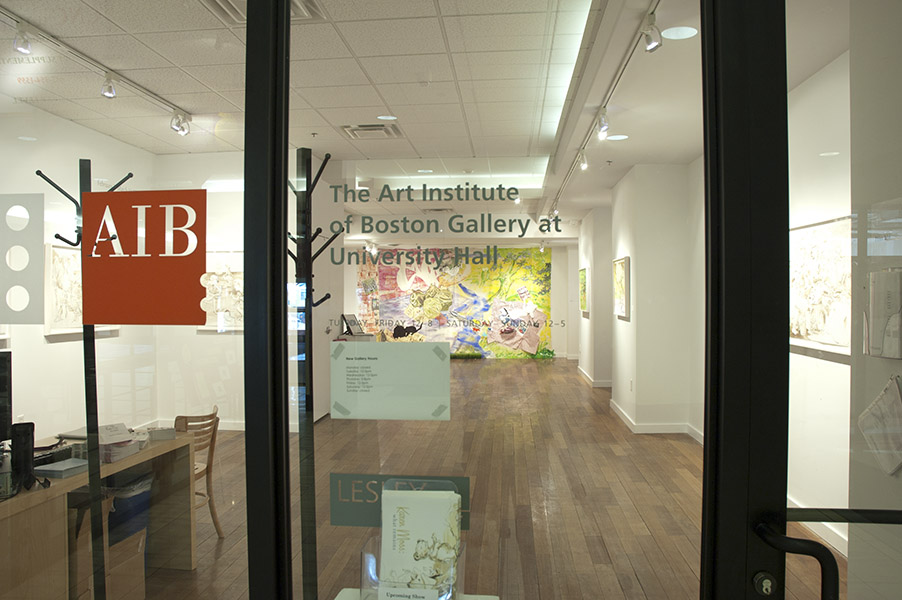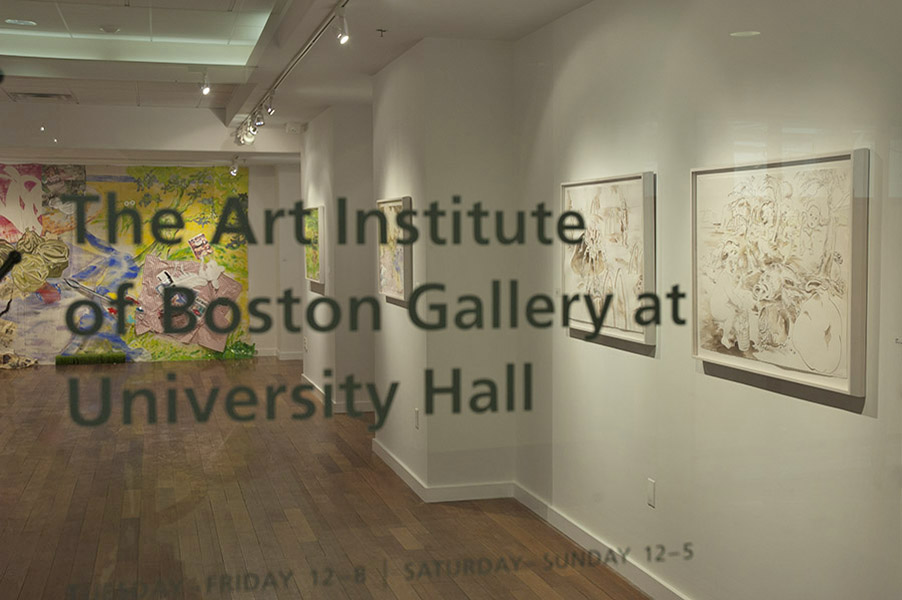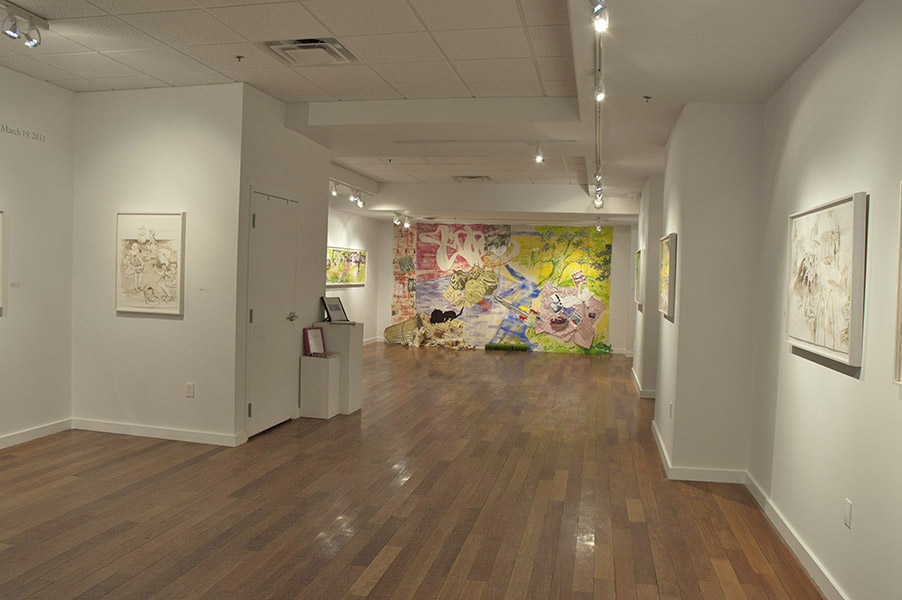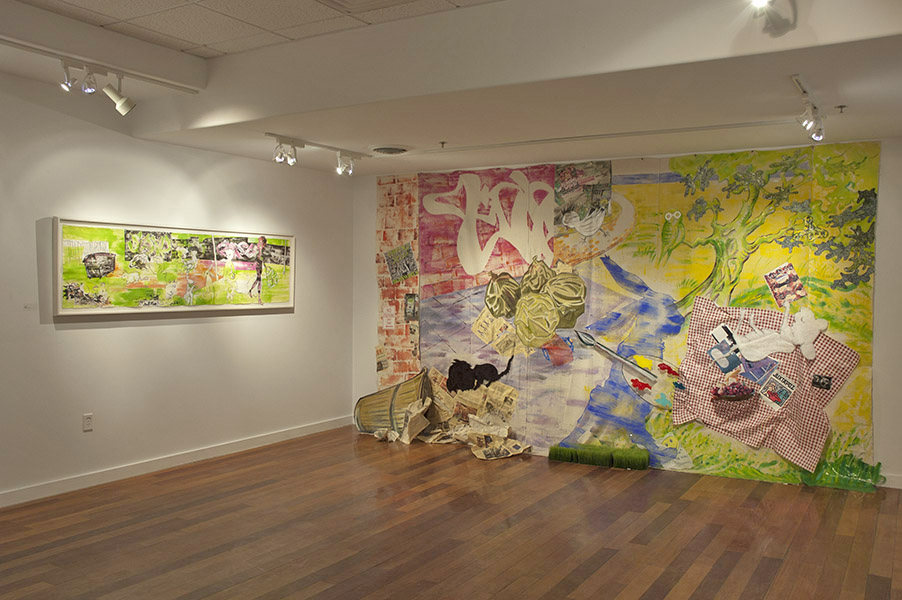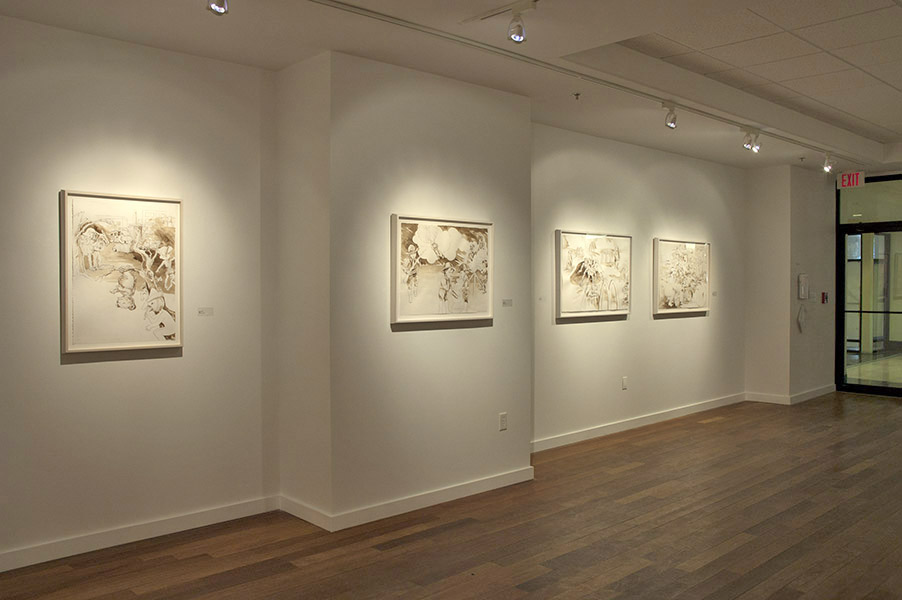 © 2013 Karen Moss. All rights reserved.